Pink Diamond Guide
Pink Diamonds are rare, exquisite and beautiful! It is argued that the source of that stunning pink tone, comes from being formed under extraordinary amounts of pressure. I think it sounds a lot like it mimics real life to me! From struggle and heartache we fight to find triumph and beauty. This resonates with me deeply as I feel the best and strongest parts of my character have been forged when I was suffering and searching the hardest. The life I am blessed with today was won on the back of 'the work'. My soul work. Are you on this journey too!

We serve those devoted to this journey of conscious life and the realisation of God's 3 greatest gifts Faith, Hope and Love. Using intuition, science, guided messages and divination tools, we seek and unlock the manual to life lived on purpose. Book a reading and check out our very own brands of tarot cards, designed to assist you bring alive your own intuition.
Make an enquiry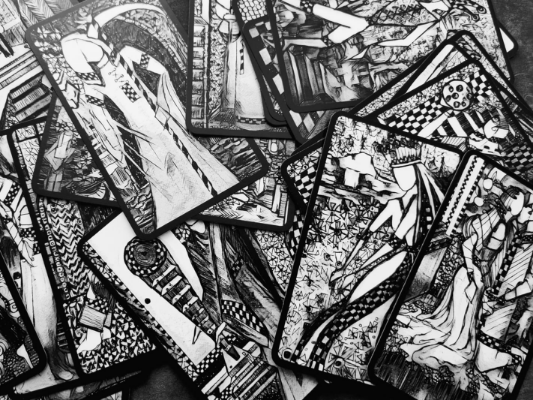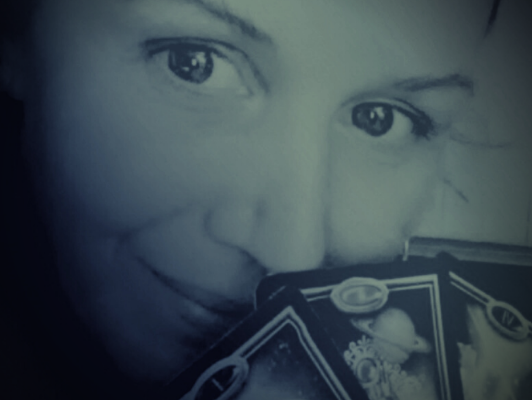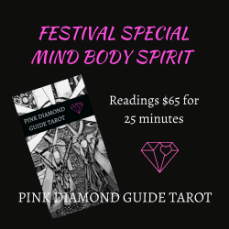 Special

- Discounted Readings for Mind, Body, Spirit Festival only

Readings are reduced to a festival special price of $65 for a 25 minute reading. Normally $80!
Conditions
Available for readings at the festival only!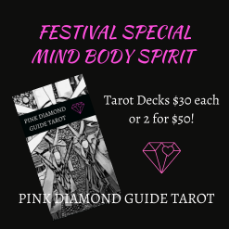 Special

- Tarot decks $30 each or 2 for $50

Save $10 when you purchase a second deck of cards in a single purchase!