Art of Life with Mairead
Mairead is an adult only Counsellor, Art Therapist and Wellness Coach specialising in supporting people experiencing the effects of childhood trauma. To aid wellbeing by connecting to nature, ancient wisdom, inner spirit and contemporary theories, Mairead has written and illustrated her book, Art of Life and Curiosity, and created insightful Reflection Cards. Featured in International Book Fairs - Asia, Europe, South America, UK, and USA.
Make an enquiry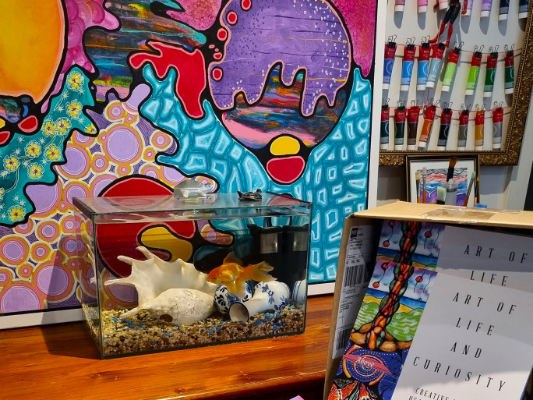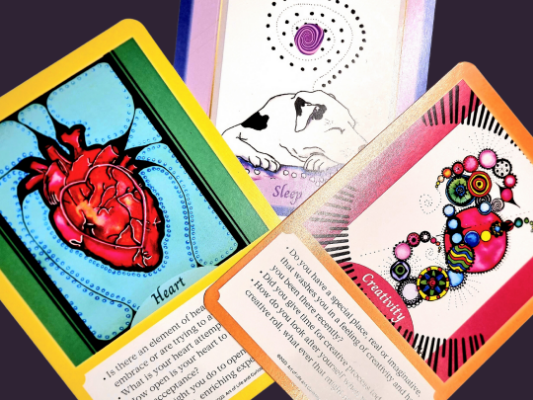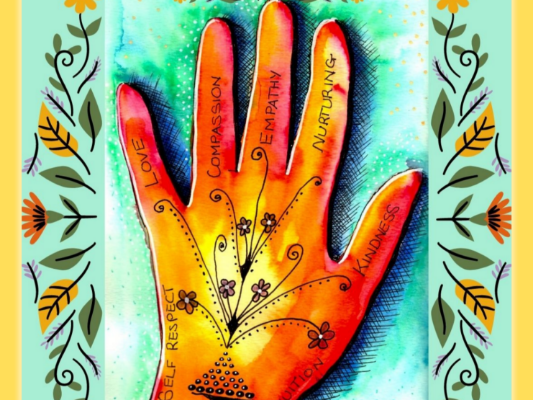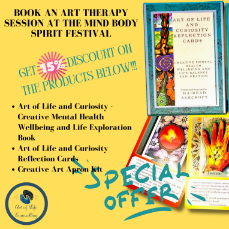 Special

- 15% Discount

When you book a 30, Minute on site Art Therapy Session at the Mind Body Spirit Festival, you will get 15% savings on The Art of Life and Curiosity Book, Reflection Cards and Creative Arts Apron Kit.
Conditions
Limited spots available. Time slots must be booked prior to ensure your opportunity.
More information