Unique Community
Unique Community is awakening families and individuals to create deep and meaningful connections.

Happy, healthy, peaceful, loving lifestyles through educational talks, courses, workshops & healing retreats.

We love to support and guide.

If you want to live on purpose, own your unique powers and be present in a way that can make a difference, then we can support and guide you along the way.

Simply put, "we love to support people, to support more people".

Our mission therefore is focused on four inspired actions:
> Support Unique individuals with world class experiences that awaken them to their internal wisdom and gifts.
> Empower Unique individuals to create a life that is on their terms.
> Deliver highly effective personal and business growth guidance to difference makers.
> Create communities that collaborate and connect to make a difference.
Make an enquiry
Special

- 20% OFF Courses!

Take 20% OFF our courses using coupon code "SYDNEY20" at the checkout!

More information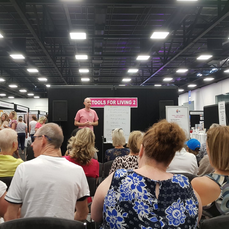 Special

- $270 OFF Half Day Workshop

Valued at $299 Medical Intuitive – Michael J Clarke would like to share with you the steps to fully connect and access your intuitive abilities so you can support & heal yourself and others through nutrition, movement, energy medicine and more for just $29.

More information