The Healing Code Solution
Do you ever wake up feeling stressed, panicky or have anxiousness and can't quite put your finger on why?

Or have a symptom or pain in the body that just won't go away?

Take a personal journey into your subconscious, guided by your Higher Self so you can target and heal SPECIFIC Emotional and Physical symptoms by finding and RELEASING emotions and blocks causing them.

I have a unique gift where I use your energy field and Divine Source to identify and release these negative emotions and blocks trapped in the body with an outstanding success rate of more than 90% of clients reporting massive positive shifts.

Why not you too?

I help you by using Divine intervention to release sicknesses, anxiousness, panic, trauma and triggers so that you can reveal your true inner potential for peace and joy that is your birth right and still within you.

Make an enquiry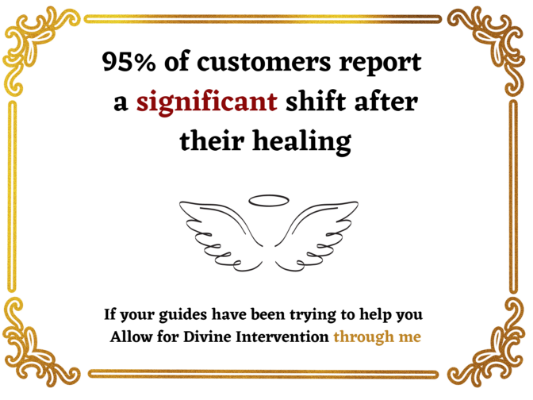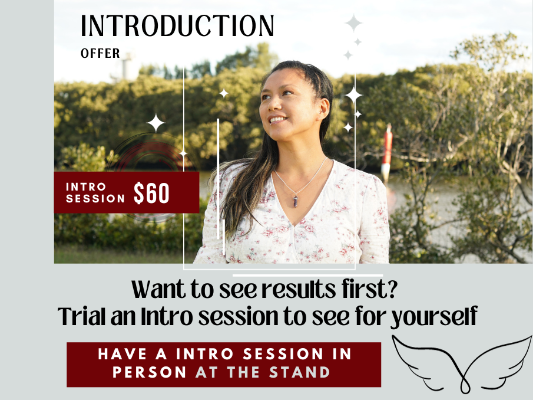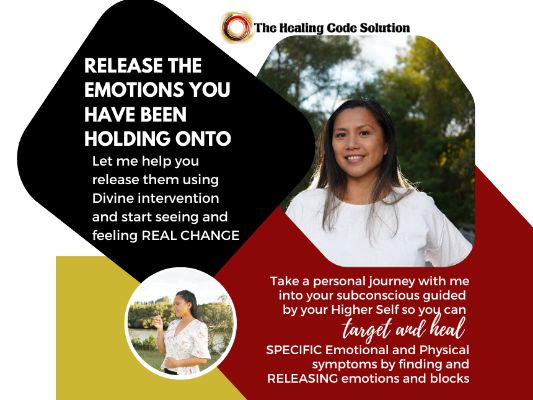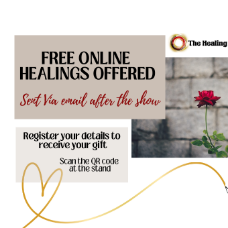 Special

- Free Online Healings

Release your biggest energetic imbalances for free - Receive a complimentary mini healing if you visit my stand and register your details using the QR Code available
Conditions
Online healings sent via email and mostly completed outside of MBS show hours
More information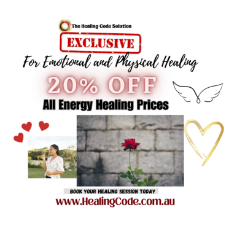 Special

- Receive 20% off all healing packages and sessions

Take 20% off any package or session you choose!
Conditions
See terms and conditions on our website
More information