The Crystal Society
At The Crystal Society, we are passionate about Crystals and Minerals, our main focus is to help you find that unique energy that you have been searching for. It is our fervent hope that our Crystals & Minerals aid you on your path through life. We have an amazing range to showcase at the Brisbane MindBodySpirit. Please feel free to come up and ask any questions we are passionate about what we do.
Make an enquiry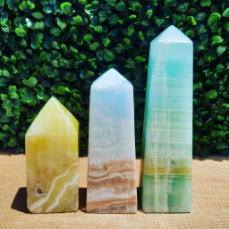 Special

- Better than half price!!

Clearing our over supply of Chocolate Calcite, Pistachio Calcite & Caribbean Blue.
Conditions
First in best dressed, at these prices we will sell out fast!