Sophy Robertson
I'm Sophy Robertson from Creating Sacred Space, My mission is to help you achieve your very best in life. I'm an Elemental Space Clearing practitioner and Mentor, and have assisted many in creating a home & work place that fills them with love and joy and brings in abundance and a fresh start. I am also a Reiki Master and use my gift of healing to bring balance and peace with my clients. I also offer Psychic and Mediumship readings for more insight into your life and future. I look foward to connecting with you.
Make an enquiry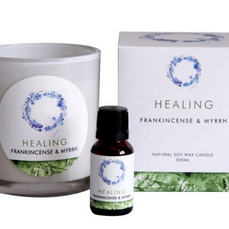 Special

- Psychic Readings & Reiki Healings

Book in for a reading, healing or to have a space clearing and you receive $30 off AND a free 15ml pure essential oil from our own range.
Conditions
Space clearings limited to 20 klms from CBD
More information