Sky High Coaching
Janelle Ryan is the Founder of Sky High Coaching, an award-winning Global Personal Coach, Author, Presenter and Group Facilitator. Janelle blends science, spirituality and 20+ years of mindset coaching to help her clients expand their minds to next-level thinking; Create whatever it is they desire in their life, career or business; then Lead and inspire others. She does this via private 1:1 coaching, group coaching programs, online courses and publications.

Janelle is offering MBS friends free gifts, a special price on her book Becoming Extraordinary and the chance to WIN a place in her signature program, Taking the Leap - a 6 week experience designed to arm you with all the tools and resources you need to leap into the next phase of 2021 (and beyond)! Visit Janelle and her team at the Melbourne MindBodySpirit Festival to receive your free gift and register your entry!
Make an enquiry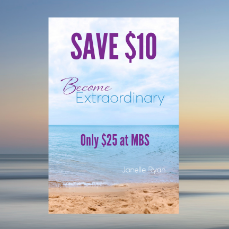 Special

- $10 Off Becoming Extraordinary!

Purchase Becoming Extraordinary for the special price of $25. Save $10!
Conditions
Must be purchased at C50 during the Mind, Body Spirit Festival. While stocks last.
More information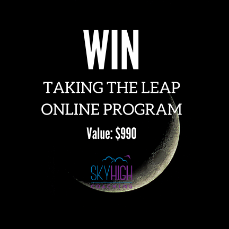 Special

- WIN TAKING THE LEAP

Win a place in Janelle Ryan's signature online course, Taking the Leap, and learn the magic of quantum leaping! Value $990.

More information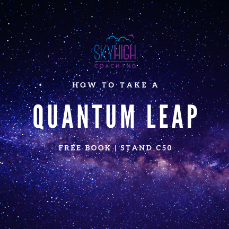 Special

- Free Ebook - How to Take a Quantum Leap

Register your details with Sky High Coaching at Stand C50 and receive a free copy of Janelle Ryan's ebook: How to Take a Quantum Leap.
Conditions
Ebook will be emailed within the first two days post event.
More information