Scents of Self
Scents of Self is a unique business that specialises in aromatherapy for women. Hi! My name is Cindy, and I am a qualified aromatherapist & certified natural therapist.

Our brand is distinctive & exclusive; formulated for women's health & wellbeing, pregnancy, postpartum, mums & bubs and holistic healing.

We all love natural alternatives! We offer monthly moon cycle remedies, stress & anxiety relief, self-love & healing, pregnancy-safe blends, labour/childbirth care packages, postpartum & baby care, menopause relief and more. All of which use 100% pure essential oils & organic base oils.

We are eco-friendly and sustainable, and we use recyclable packaging. Our products are vegan friendly & cruelty free.

Let's not forget the basics. Our scents and fragrances are exquisite, and there is no compromise on quality!

"Scents of Self's deepest purpose is to enrich women's lives, by creating natural products that inspire women to embrace their 'Scents of Self' naturally and holistically."
Make an enquiry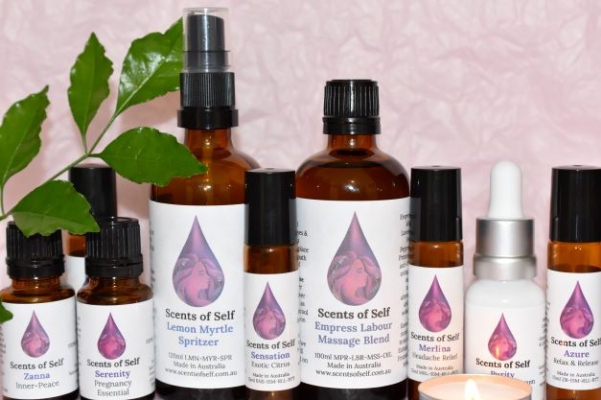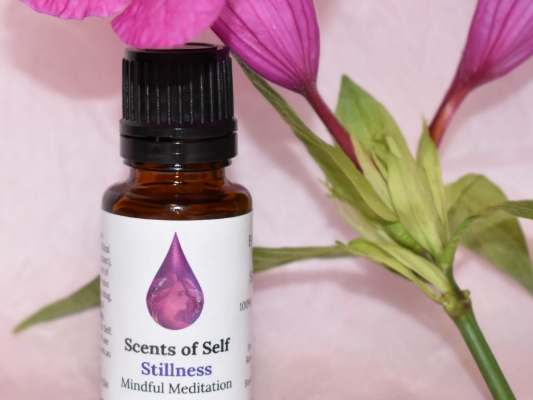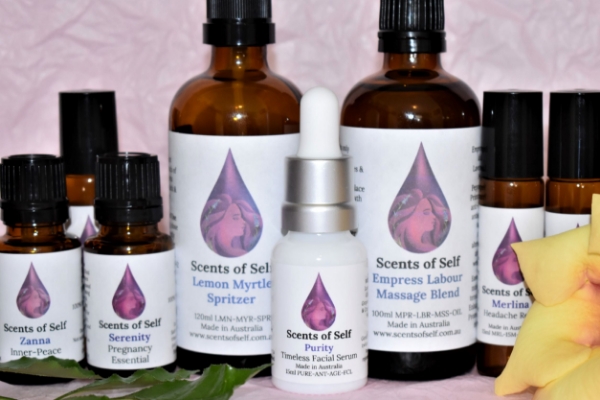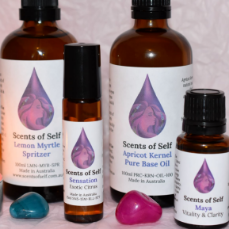 Special

- SAVE $29.99!

MOTHER'S DAY CARE PACK $59.99!

1 x 100ml Lemon Myrtle SPRITZER - ultra refreshing & zesty facial mist to tone & revitalise Mum's skin. It has also been known to uplift emotions and mood while boosting, confidence, creativity & positivity.

1 x 15ml Sensation EXOTIC CITRUS FRAGRANT OIL – perfume in a roller bottle! Pomelo and Clementine are exotic oils with rich, deep, fresh, zesty aromas. The Citrus Fragrant Oil provides the distinctive, unique, long-lasting fragrance (up to 6 hours). What a great combo! Mum will absolutely love this handy roller blend!

1 x 15ml Maya VITALITY & CLARITY – uplifting & energising blend of Ylang Ylang, Lemon, Rosemary & Peppermint. Maya increases energy, relieves stress, enhances mood and promotes optimism & positivity. So many ways to use this blend – it will simply make Mum's day! And the scent is divine by the way!

1 x 100ml APRICOT KERNEL Pure Base Oil – What's not to love? It's still a popular favourite for all ages and all skin types. Made from the seeds of apricots, it is anti-inflammatory, anti-oxidant, anti-ageing, antiseptic, and anti-bacterial. Rich and deeply nourishing with vitamins & minerals, particularly in vitamins A & E.

1 x ROSE DAMASK Tealight Candle – Rose is a symbol of love & femininity, and it represents the heart chakra. Love + Heart = Mum.

Conditions
This offer is not available on our website. Our Mother's Day care pack is strictly for the MBS Festival, Brisbane. *Photo stones & crystals not included.