Ritual Bath Co
The luxury of taking a bath dates back to ancient times with many cultures having their own rituals and ceremonies associated with bathing.

We have records dating back around 5000 years of humans partaking in bathing rituals. From solitary luxury baths to public bath houses, each culture and country has had varied ways to allow the flowing waters to cleanse and heal their bodies and souls.

In modern day we have continued these traditions with the bath becoming a luxe and pampering experience.

At Ritual Bath Co we have taken inspiration from ancient civilisations and modern cultures to deliver to you to most decadent bathing experience possible. Tap into the history and ritual of bathing with products and information to cleanse your space, your body and your soul.

Ritual Bath Co will be joining us at the Brisbane MindBodySpirit Festival!

Sourcing the highest quality ingredients and products for you to cleanse your space and yourself.
Make an enquiry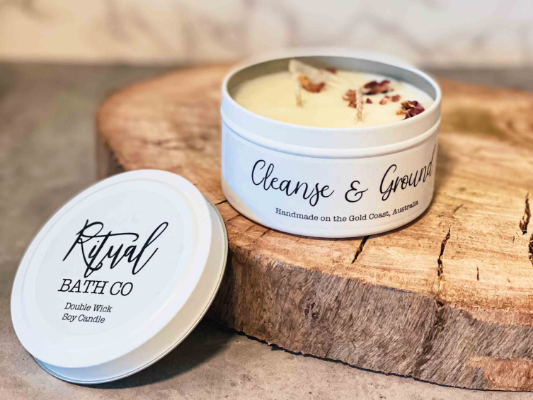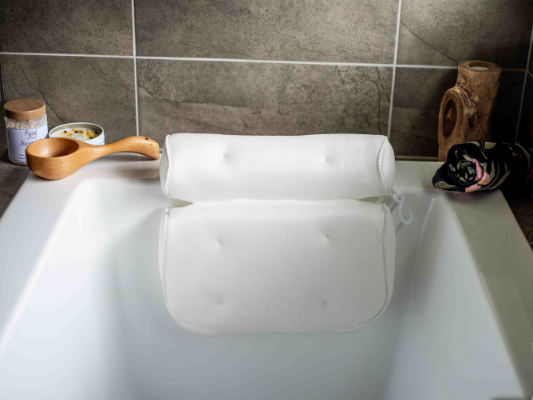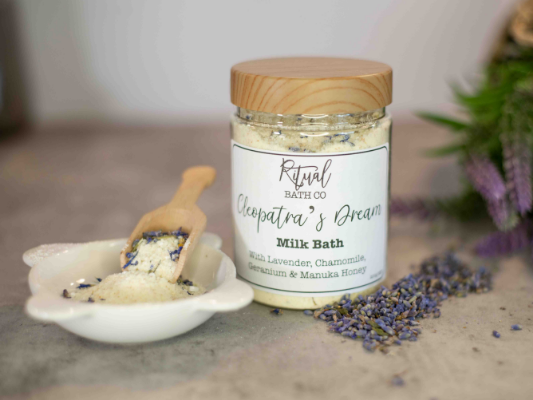 Special

- Win a Full Pamper Pack

Win our Luxe pack with a bath pillow, 400g Cleopatra's Dream Milk Bath, Bath Ladle and Sleepy Time Candle. Valued at $155
Conditions
Subscribe to our newsletter to go into the draw to win. Prize drawn Tuesday April 26th. Winners will be contacted via email and phone.
More information
Special

- Sign Up to the newsletter today to get 10% your purchase

Sign up to the newsletter today to receive 10% off your purchase
Conditions
Scan the QR code at our stall, complete the details on the subscription form and show at checkout for 10% off your purchase.