PsychHack
Hack Your Anxiety Today
Rapid Intuitive Remedy For Todays Wellbeing! Live Anxiety FREE – Heal Today
Anxiety can be debilitating.
The symptoms are all-consuming.
At PsychHack we focus on releasing your trauma responses. Not going over trauma repeatedly.
Old school therapies holding no answers, leave you distraught and lost wondering what to do to ease the struggle. Offering no plan and little hope of relief.
At Psychhack we are solution-based and client-focused.
We give you a detailed session plan, regular reviews and the tools to support your journey!
Anxiety, Depression, PTSD, panic attacks, grief. We support you in your recovery. We also work with you on your procrastination, motivation, and focus!
Start your recovery TODAY.
At Psychhack we not only hold space for you to heal and recover but also teach you the tools, tips, and techniques developed by our leading behavioural specialist for you to release your trauma responses.
The Genuine Psych Hack.
Lighting the path to deep healing, growth & recovery through releasing your trauma responses.
Ask us about our session plans. ts& Cs apply.
Make an enquiry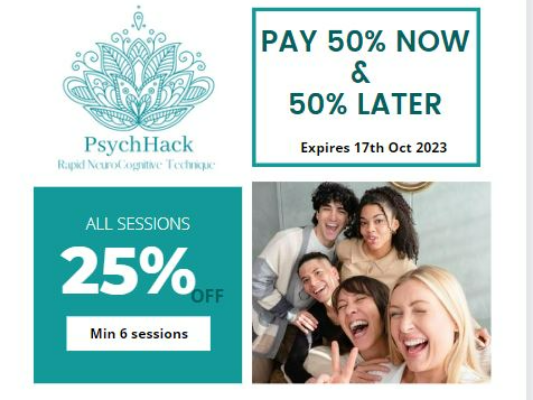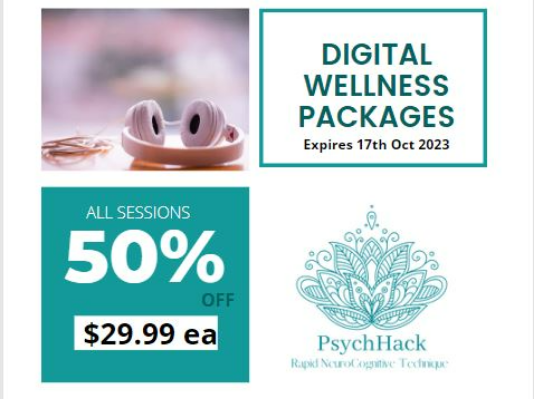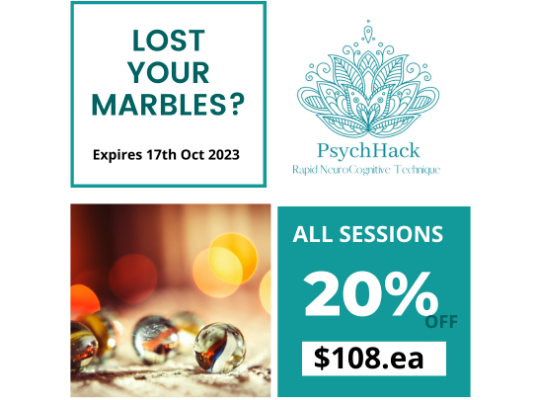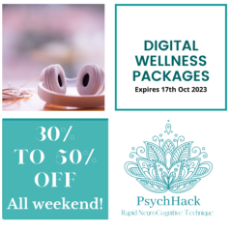 Special

- Digital wellness products! 30% to 50% off All weekend

Anxious? Depressed? Procrastinate? stop struggling with the law of attraction? We have Digital wellness packages to cover all of these! Single Digital wellness packs: $33.30 ea (rrp: $99.90ea)
Ultimate bundle (all DWPs above): $89.99 (rrp:$179.99)
thumb drive $10 extra
Conditions
Offer ends 17th October 2023
More information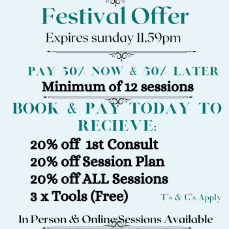 Special

- 50% Now & 50% in 6 weeks!

SESSION BUNDLE:
Min of 12 sessions . Book & Pay 50% TODAY you get:
Bonus:
20% off Consult $108.00 rrp: $135.00
20% off Session Plan $128.00 rrp $160.00
3 x Tools $ 149.79 (Free). 50% discount on further tools
(reviews & Tools Extra).
Conditions
Offer ends 17th October 2023. does not include consults/reviews/tools/resources
More information
Special

- MBSF Big City Launch Offer

Purchase & Book 8 sessions Today!
• Includes: 1st 8 sessions @ 25% off
• 1st consult 50% off
• 3 digital wellness tools
• FREE session Plan
ONLY: $875.00 (rrp: 1519.00)
PLUS 10% off all future sessions
THIS WEEKEND ONLY

Conditions
Offer expires 17th October. This amount is allocated to this offer ONLY.
More information