Neo Organic Tea
Neo is a range of organic, remedial teas based on Ayurvedic recipes to help you feel better & stay hydrated everyday. Hand blended by founder Mona Webb, the teas are locally sourced herbal infusions that are packaged beautifully in clear apothecary tea jars in our Sydney Blenditorium. Neo teas are ACO Certified Organic and Neo is B Corp Certified - focussing on sustainable sourced ingredients, packaging and recycling of products - meeting the highest standards of social and environmental impact.
Free tastings of our signature teas Brahmi Memory Tea & Complexion teas plus 20 other Ayurvedic flavours full of plant power and adaptogens that are effective and fast acting.
Make an enquiry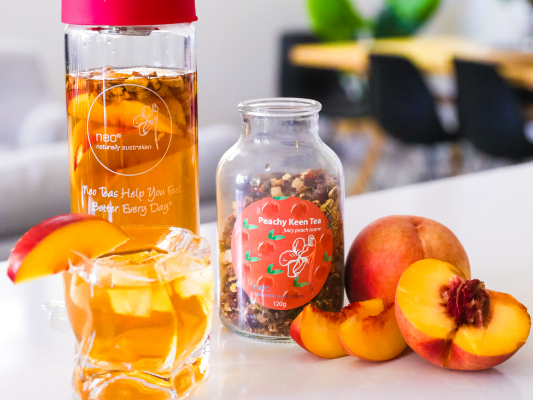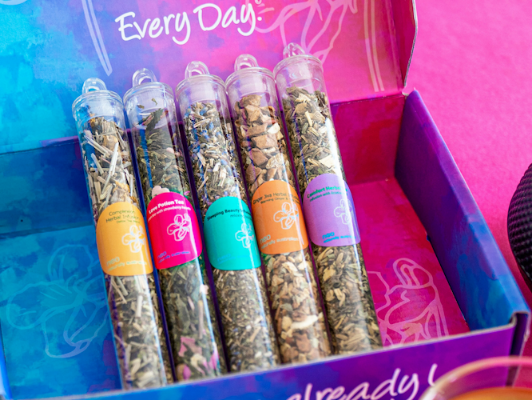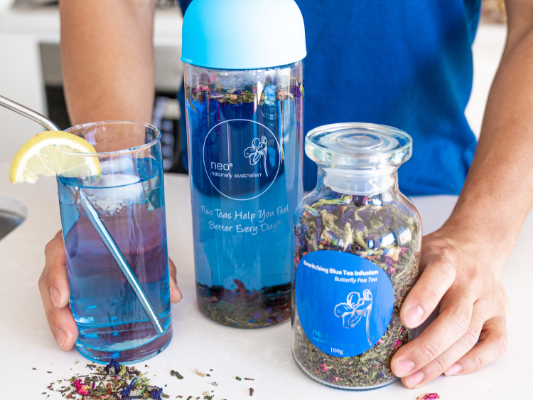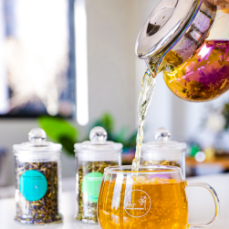 Special

- FREE

Receive a FREE Neo Iridescent Glass Teapot with any 4 Tea Regular Jars or Large refills purchased at the show valued at $39 till stocks last.
Conditions
Till Stocks Last, valid at the show only
More information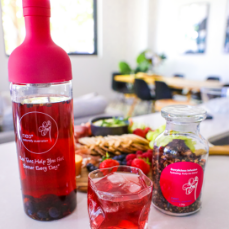 Special

- FREE Ice Tea Sachet

Receive a Free Neo Ice Tea Sachet with any Cold Brew Bottle Purchased valued at $15, till stocks last
Conditions
Valid at the MBS show only
More information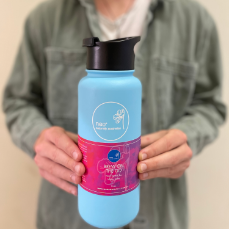 Special

- FREE Bottle Brush for Thermal Tea Bottles

Receive a FREE Silicon long handled bottle brush with any Tea Infuser Bottle purchased in either 600ml or 1L Stainless Steel double wall bottle sizes.
Conditions
Valid at MBS Show only whilst stock lasts
More information