MYnd CENTRE Pty Limited
Beth Lewis from MYnd CENTRE is a certified Life Coach, Food & Nutrition Coach, Mentor, Speaker and NLP Practitioner, who is fiercely passionate about supporting and mentoring women.
Make an enquiry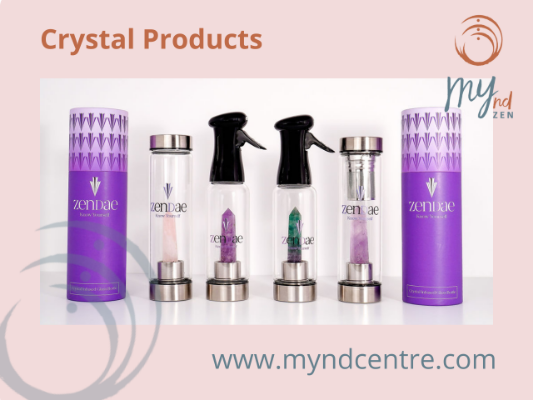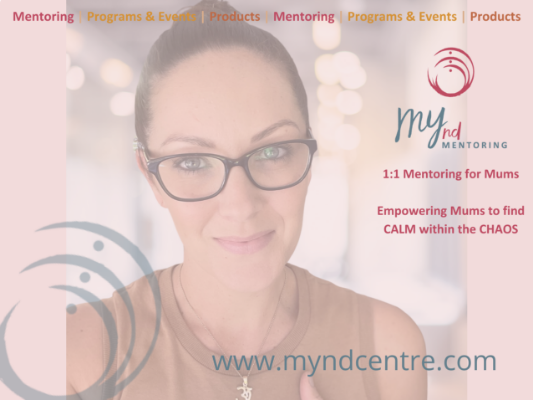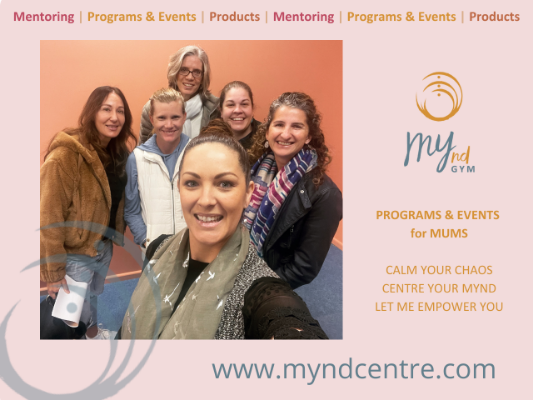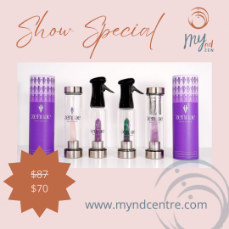 Special

- Zendae Crystal Water Bottles

Show offer to save up to 25% on beautiful Crystal Water Bottles and Crystal Water Misters!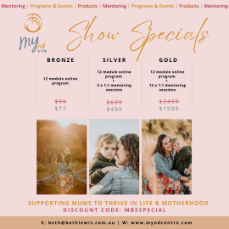 Special

- MYnd GYM for MUMS | Online Pioneer Program for Mums

Beth Lewis's pioneer program, MYnd GYM for MUMS, empowers Mums to navigate their way through Life and Motherhood so they can find CALM within the CHAOS and THRIVE - mentally, physically, emotionally & spiritually.
Conditions
Special LAUNCH price for Mind Body Spirit Festival - $77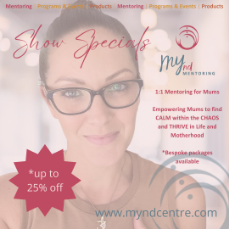 Special

- 1:1 Support Package for Mums

Show Special for Bespoke 1:1 Mentoring Packages for Mums
Conditions
Various options available