My Archetype Talisman Jewellery
As an Alchemist archetype, an Australian trained Energy Healer and Jewellery Silversmith, I love the process of transformation and effecting positive change in this world. Inspired by the archetypes and nature, at the heart of each original jewellery design and talisman piece is an energy to empower you on your journey of self-discovery.

After shutting the door to the corporate world many years ago, gaining qualifications in physiology and anatomy, reiki and energy healing and with intention for my own heart-centred ethical business, I re-immersed myself in learning the artisan techniques of silversmithing, took a trip to Tucson in 2018 to the largest mineral and gem fair in the world and My Archetype handcrafted jewellery came into being late last year.

Made in limited editions and small batches, my handcrafted jewellery is as close as you can get to custom-made quality pieces. With each design an eco-conscious process is applied from start to finish; sterling silver sheet metal and wire is made from reclaimed silver and each gemstone is sourced and selected by me from ethical suppliers and fair-trade prices paid for good positive energy. I use an incredible range of crystals from the unusual to the traditional including turquoise, chrysocolla, lapis lazuli, kunzite, aquamarine, moonstone, selenite, pink opal, citrine, amethyst, jade, labradorite and many more.

At the heart of each design is an archetypal energy that you will be drawn to and be transformed through self-discovery and self-expression and my collections include the Sage, Earth Angel, Goddess, Explorer, Lover and I will be launching the Warrior Woman at MBS Sydney.
Come and discover your inner archetype with me at stand A29.

Make an enquiry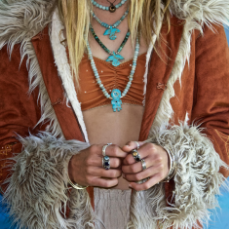 Special

- 20% OFF ALL JEWELLERY- EXCLUSIVE OFFER AT MBS FESTIVAL SYDNEY

20% OFF THE ENTIRE RANGE OF GEMSTONE AND CRYSTAL TALISMAN JEWELLERY. THERE WILL ALSO BE NEW LIMITED EDITION DESIGNS LAUNCHED AT THE MBS FESTIVAL.
Conditions
AVAILABLE FOR PURCHASES MADE AT THE MY ARCHETYPE STAND AT THE MBS SYDNEY FESTIVAL. NOT VALID ONLINE.
More information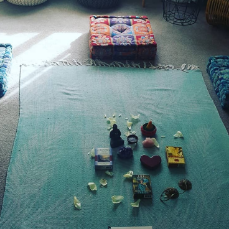 Special

- THREE PRIZES TO WIN - CHINESE MEDICINE CONSULTATION, REIKI ENERGY HEALING SESSION AND HOLISTIC HEALTH CONSULTANCY

WITH EVERY PURCHASE GO INTO THE DRAW TO WIN ONE OF THESE THREE PRIZES- CHINESE MEDICINE CONSULTANCY WITH LAURA WILLIAMS AT MOXIEWHOLISTIC, REIKI ENERGY HEALING SESSION WITH TRI ANAHATA AND HOLISTIC HEALTH CONSULTANCY WITH LISA CARSE AT OJAS HOLISTIC HEALTH.
Conditions
ALL SESSIONS WILL BE DELIVERED ONLINE BY THE PRACTITIONER. THERE ARE THREE SEPERATE PRIZES AND THERE WILL BE THREE WINNERS. PRIZES CANNOT BE EXCHANGED AND PRIZES WILL BE DRAWN RANDOMLY ON FRIDAY 28TH MAY 2021 AND THE WINNERS ANNOUNCED.
More information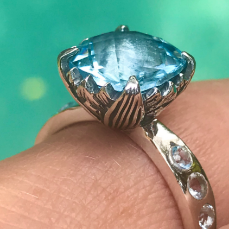 Special

- 20% OFF THE STUNNING LOTUS RING- MADE TO ORDER TO YOUR RING SIZE

SAVE 20% OFF WHEN YOU PRE-ORDER THE LOTUS RING IN YOUR RING SIZE. THIS ORIGINAL DESIGN IN STERLING SILVER FEATURES AN AAA GRADE 10MM CUSHION CUT SEMI-PRECIOUS STONE AND IS AVAILABLE IN A SELECTION OF GEMSTONE COLOURS.
Conditions
MADE TO ORDER PRODUCTION TIME IS 8 TO 10 WEEKS. AVAILABLE IN SELECTED GEMSTONES OFFERED AT MBS FESTIVAL ONLY.
More information