Mae it Flow
Mae It Flow menstrual pads are made with 100% cotton jersey, fabric and thread with bamboo padding and a heat seal non toxic waterproofing. Antibacterial, absorbent, comfortable and are non bulky.
Being all natural there is no irritation, rashes, polyester, nylon, synthetics or plastics fibers. Being environmental friendly they will biodegrade in less than 10 years.
Make an enquiry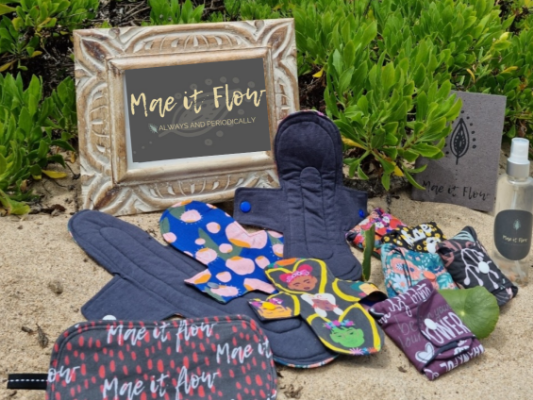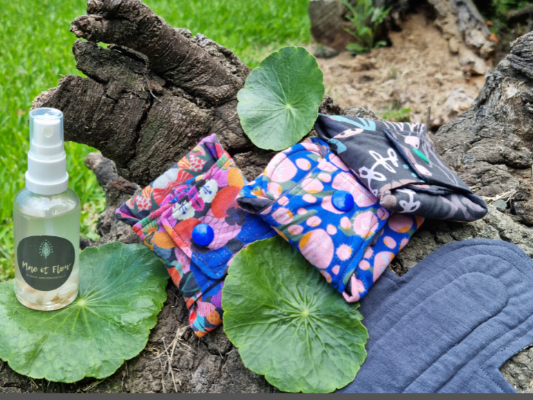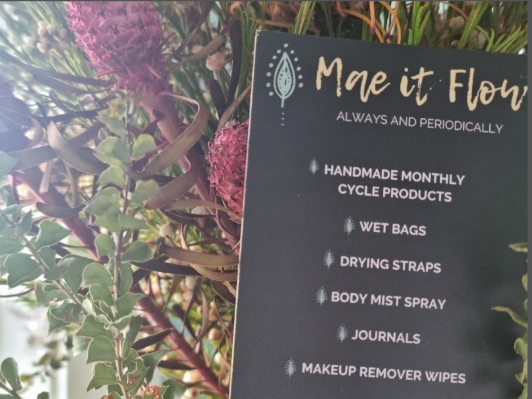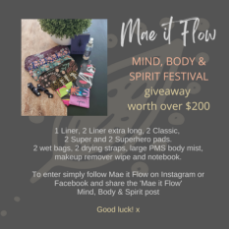 Special

- MBS Giveaway

Giveaway valued at over $200 includes:
1 Liner, 2 Liner extra long, 2 Classic, 2 Super and 2 Superhero pads.
2 wet bags, 2 drying straps, large PMS body mist, makeup remover wipe and notebook.
Conditions
To enter simply follow Mae it Flow on Instagram or Facebook and share the 'Mae it Flow' Mind, Body & Spirit post
More information