Kims Crystals
Kims Crystals is a family owned business specializing in beautifully crafted handmade gemstone jewellery set in sterling silver. We pride ourselves in sourcing and selecting Gemstones, then designing and creating stunning, unusual pieces. We source all our own crystals, tumble stones and metaphysical items, offering a wide range to our customers. We have great passion in what we do and we are very proud to bring our range to our customers at Mind Body Spirit.
Make an enquiry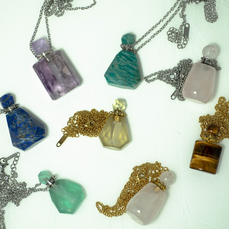 Special

- NEW

Perfume bottles (essential oil)
Show special $59.00 - $69.00 depending on size.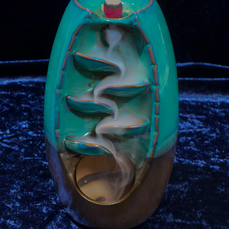 Special

- New

Mbs special
Beautiful backflow burners
Normal price $35.00 show price $29.00