Kaiyu Superfoods
We bring native and Australian grown superfoods and their health benefits to you! Our products are nutrient-dense and easy to use. Kaiyu Superfoods is a First Nations owned business growing and processing native and tropical foods. All natural, gluten-free, made with 100% Australian ingredients.
Make an enquiry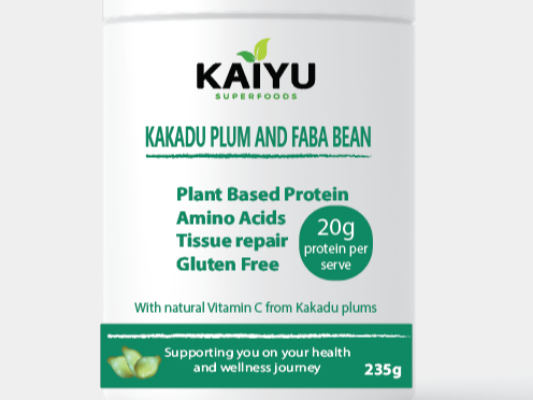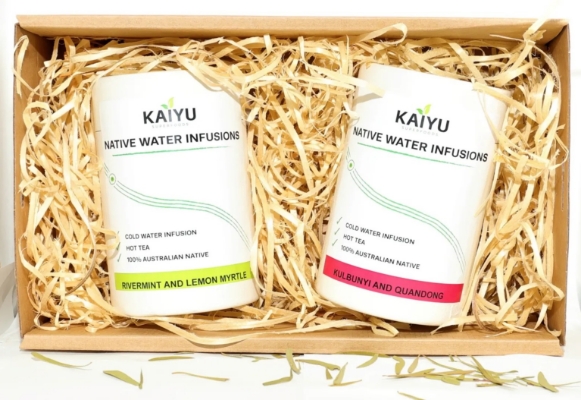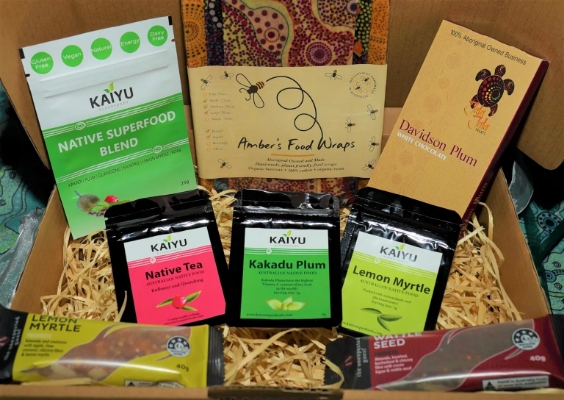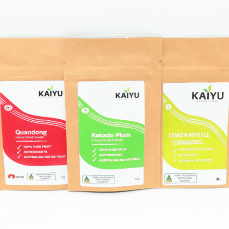 Special

- Wellness Trio pack $25

Wellness Trio- Three of our native foods (Kakadu Plum 10g, Quandong 10g, Lemon Myrtle 10g). All high in antioxidants and nutrient dense to boost your health.

More information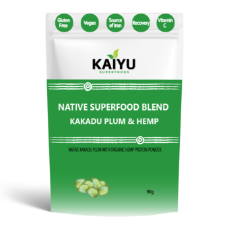 Special

- Buy any two of our Kakadu Plum and Hemp protein range for $50


Buy any 2 Kakadu Plum and Hemp 90g or Kakadu Plum Hemp and Spirulina 80g for $50. High in Iron and Magnesium plus protein, they are a great way to boost nutrition in your diet. Great for those low in iron and also vegans.

More information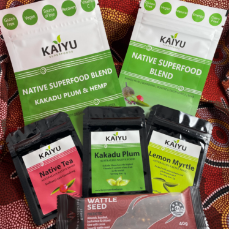 Special

- Enter to win our Native Foods Wellness Box!

Our Native Foods Wellness Box contains 1x Kakadu Plum and Hemp protein blend 90g, 1x Native Superfood Blend 25g, 1x Kakadu Plum 5g, 1x Kulbanyi and Quandong 2pk teabag, 1x Lemon Myrtle 5g, 1x Native Food bar.
Conditions
For a chance to win, enter your name and email (to receive notifications of our specials and our wellness blog). Enter your instagram ID and follow our instagram for an extra chance to win.
More information