Just Nutz, Just Sweets
Just Nutz is a family owned business based in Altona. Our 100% Natural Peanut Butter is exactly what you get! 100% Peanuts. We add nothing to the peanuts we source from Kingaroy, Queensland.

At Just Sweets, we started off as a family of handmade chocolate lovers, making and perfecting our handmade chocolates and fine sweets.
Our confectioneries and chocolates were shared, with chocoholics and sweet-tooths, locally in markets and at shows.

Still a 100% family-owned business, our master confectioners pride themselves on creating the finest hand made chocolates, wonderful confectioneries, and now, irresistible peanut butter as well.

Customers, Australia wide, delight in giving our creations as gifts (or enjoying our treats for themselves), developing Just Sweets into a strong, Australian brand.

We are open as a factory outlet, selling wholesale as well, online and by phone.

Make an enquiry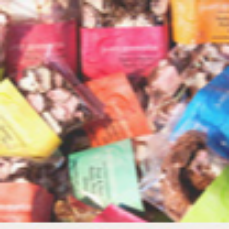 Special

- Rocky Road 225g

Rocky Road 225g varieties
$7.50 per bag
3 for $20
Special

- Rocky Road Bon Bons

Rocky Road 300g Bon Bons
$15ea or 2 for $25
Special

- Peanut Butter 375g

Peanut Butter 375g Smooth or Crunchy
$7 each or 4 for $25