Iron VITAL Supplements Germany
Body Essential Iron VITAL supplements from Germany are now in Australia! With a leading 15mg Iron per sachet or chewable tablet and a great taste they taking the world by storm and available in all quality pharmacies and health food stores. Part of the silicea range of products from Anton Hubner GmbH & Co Germany.
Make an enquiry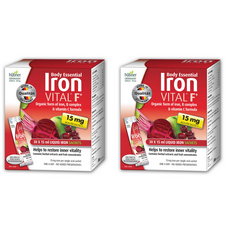 Special

- Get TWO (2) Iron VITAL F+ Sachets for only $30! Save over 50%!!

Buy TWO (2) Iron VITAL F+ boxes of sachets (RRP $34.95 each) for a total of only $30! thats a saving of over 50% from the RRP!
Conditions
Whilst stocks last at stand