Inner Work Holistic Coaching and Therapies
Elevate your festival experience with Inner Work Holistic Coaching and Therapies! Our person-centred, solution-focused approach blends mindfulness with mind-body-spirit harmony. Discover the transformative power of 30-minute Reiki and Crystal Singing Pyramid sessions, rejuvenating your essence. Delve into self-discovery through 15-minute Tarot readings with Shendelle, my assistant. Embrace holistic wellness and embark on a journey of inner growth with us.
Make an enquiry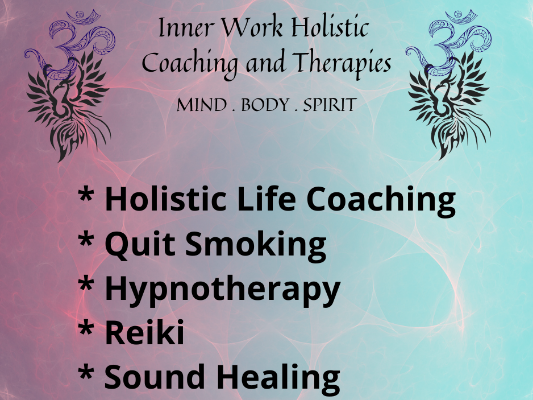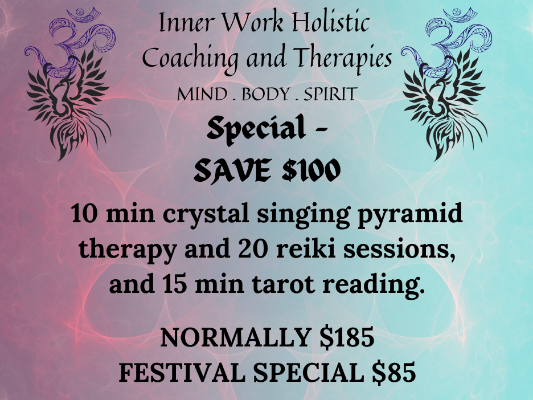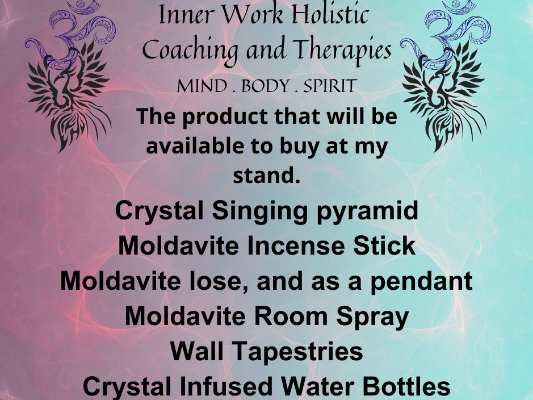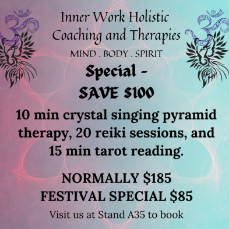 Special

- Special - SAVE $100

If you are experiencing a lack of energy, feeling directionless, or needing clarity, a 45-minute session that includes 10 minutes of crystal singing pyramid therapy, 20 minutes of Reiki, and 15 minutes of reading can provide healing, upliftment, and the guidance you require.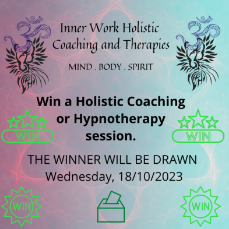 Special

- Win a Holistic Coaching or Hypnotherapy session.

The lucky winner will receive a 1 1/2 to 2-hour coaching session tailored to their specific needs. They can choose from holistic coaching, relationship coaching, or hypnotherapy. and the winner will receive a 20% discount on any additional full-cost services for three months.
Conditions
Quit smoking is not included in this offer.
More information