Froth N Flames
Froth N Flames specialises in handmade eco-friendly, all-natural soap and soy candles. Our products are designed with intent and purpose.

Top products are our Chakra Balancing, Smudging, Bath & Foot Soak, Bath Bombs and Essential Oil Sprays.

We have a range of handmade crystal lamps. Himalayan salt lamps are a favourite. We have a range of cards, books and crystal products.
Make an enquiry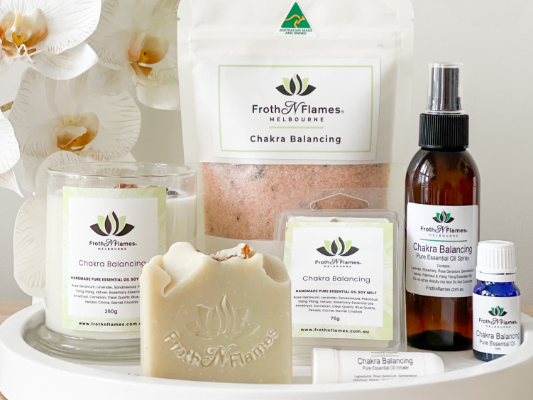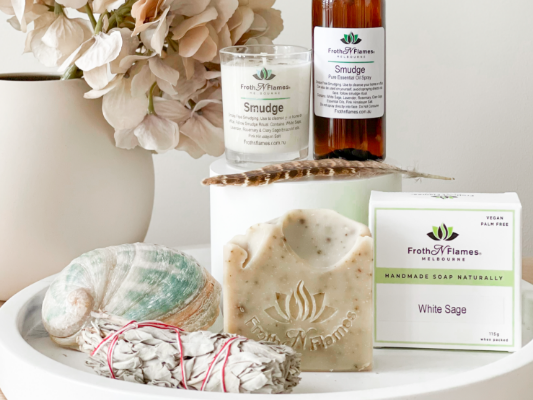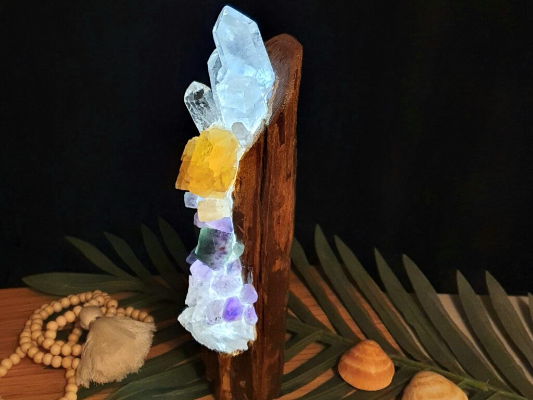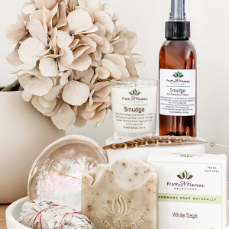 Special

- A free large Palo Santo stick is included in every Smudge Kit sold at the festival

Large Kit includes
Smudge Candle
Smudge Spray
White Sage Soap
Smudge Stick
Abalone Shell
Feather
Instructions
Bonus Large Palo Santo Stick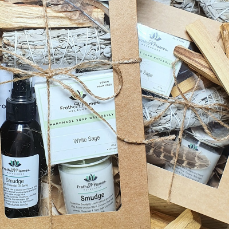 Special

- A free large Palo Santo stick is included in every Smudge Kit sold at the festival

Small Kit includes
Smudge Candle
White Sage Soap
Smudge Stick
Abalone Shell
Feather
Instructions
Bonus Large Palo Santo Stick