Enagic
Since 1974, Enagic has been a pioneer and innovator in alkaline water ionization technologies. By integrating scientific research with superior Japanese craftsmanship Enagic's Kangen Water® systems enhance nature's most vital life source, water, around the world.

Enagic products help in many areas and have been sold and used in Japanese Hospitals and dentists for decades to help with recovery and for sterilising medical equipment.

Kangen water is no ordinary water and it hydrates you 6 times faster than any other water and is saving consumers wasting money on buying "plastic water" or bottled water which is killing our planet and leaving a huge carbon footprint.
Make an enquiry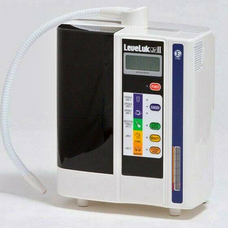 Special

- Win A Kangen Ionised Hydration Rich Water Machine

Exclusive for Mind Body Spirit Attendees You could win a Kangen Electrolised Water Ioniser which could transform your health and save you a fortune in drinks and cleaning products
Conditions
Must be over 18 to enter, only 1 entry per person, includes delivery but not installation.