Elizabeth Bratcher Psychic Medium
Elizabeth Bratcher Psychic Medium is a unique reader. Working with specifics and facts, you will find Elizabeth to be a straight forward and literal reader. Working with energy and spirit to lay peace to the past, bring clarity to the present and hope for the future. Connecting with spirit is a special part of any reading. Elizabeth is an evidential medium, meaning you will have no doubt who you are connected to! Working with loved ones passed, proving that love and our soul truly are eternal. Elizabeth works online and in person. Offering group sittings and attends many Fairs across NSW, QLD and VIC. Elizabeth is passionate about mentoring others with their own psychic and mediumship development and offers workshops and one on development. A Reiki Master and Clinical Hypnotherapist. When accuracy and understanding matters, Elizabeth is your girl!
Make an enquiry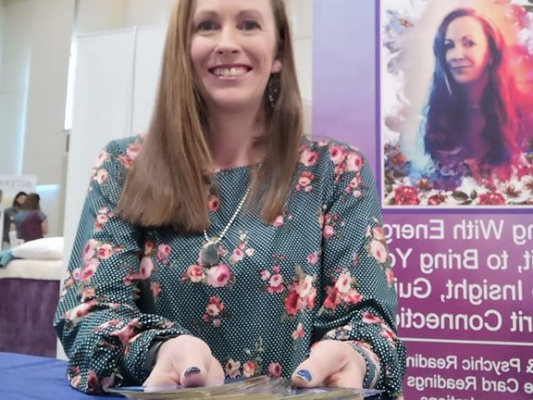 Special

- Save $500 when you sign up for 10 weeks of Psychic and Mediumship Development

Elizabeth is a leading psychic and mediumship mentor. Saving $500 pay only $100 a session in total for 10 weeks of intensive training! Just $1000!
Conditions
Available in person or via Zoom, payment plans are available,
More information