Eckankar in Queensland
Have you ever wondered what your spiritual purpose might be? This is a question many people ask and spend their life searching for the answer.

Eckankar offers simple but effective resources for people with a wide array of spiritual interests—from the spiritually curious to those with an earnest desire to take their next spiritual step.

Thousands of people searching for their spiritual purpose have benefitted from the insights they received when using the Sound of Soul, the HU. Come and share in the experience and check it out for yourself.

Eckankar respects all faiths and treasures spiritual freedom. We invite you to come along to one of our events, to check out these teachings for yourself.
Make an enquiry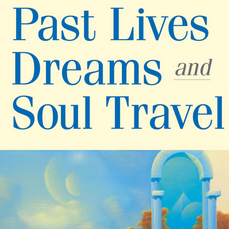 Special

- Book on Past Lives, Dreams, and Soul Travel

Win a free copy of the book, Past Lives, Dreams, and Soul Travel at Eckankar exhibit on Stand G47

More information