Downunder Magnesium
At Downunder Magnesium, it is our passion to only use the highest quality ingredients to deliver results. We source our Magnesium products from a unique, natural salt lake deep in the deserts of Western Australia. Our pristine magnesium is free from modern pollutants which ensures that our Magnesium stays true to its purity "organic". No oil is added to the magnesium and it has an oily-like feel residue from the minerals "bitterns" these bitterns are known as Magnesium 'Oil', although, they are not a true Oil. It is extremely effective with 1 spray of our Magnesium Oil being the equivalent to 6 Magnesium tablets on a low dosage.

Did you know that magnesium can give you instant relief from muscle pain and stress, while enhancing your immunity, gut health, sleep, energy and easing stress? Our magnesium oil is a natural way to replenish your body levels. We are driven by results and our products work.

We are extremely proud of the quality of our product and have a passion for producing organic, ethical, vegan, and sustainable products. We are committed to following through on this for our customers and welcome anyone to come to our stall at the Sydney MindBodySpirit Festival to find out more about our amazing product.
Make an enquiry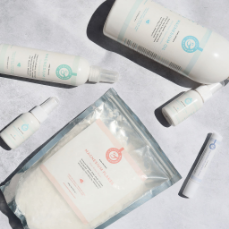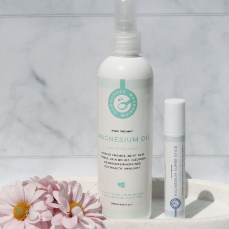 Special

- SAVE $$$

BEAUTY BUNDLE
ALWAYS HAVE EXACTLY WHAT YOU NEED WITH A MAGNESIUM BUNDLE

More information