Divine Crystal Heart
Welcome to Divine Crystal Heart and thank you for your connection.
We are an Australian Owned and operated business on the sunny Gold Coast.
All of our crystals, Orgonites and jewellery have been intuitively hand chosen and are charged, cleansed and cleared, ready to make their little journey to you.
Our jewellery is a one-of-a-kind jewellery, and you will not find another completely like it, which is what we love, and like our jewellery we are all beautifully unique in our own way.
Make an enquiry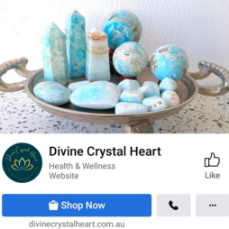 Special

- 10% Off Purchase

Like our Facebook page to receive 10% off your purchase on the day

More information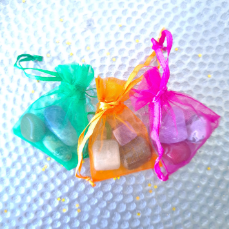 Special

- Free Gift

Free gift bag containing three crystals with every purchase.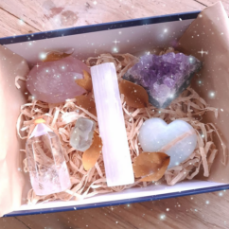 Special

- Crystal Gift Box

Crystal gift pack with the focused intention of self care.
Each pack contains Rose Quartz, Clear Quartz, Amethyst, Green Fluorite, Caribbean Calcite and Selenite
Valued at $60, we will be selling for $45