Cherokee Witch
Cherokee Witch:
REAL WITCH. REAL HERITAGE. REAL RESULTS.

Step into a world where every spell is a journey and every product is a testament to the old ways, refined and harmonised for the seekers of today. Cherokee Witch offers authentic spell kit boxes, potent mojo charm bags, moon water jars designed to capture lunar energies, and ritual infusions crafted with powerful intentions by a lineage witch. Immerse yourself in rituals deeply rooted in sacred Cherokee spirit intertwined with the mystical energies of Pagan Celtic witchcraft.

Discover transformative spells and enchanting altar aids, and heed the timeless whispers beckoning your path. 🌙✨🔮




Make an enquiry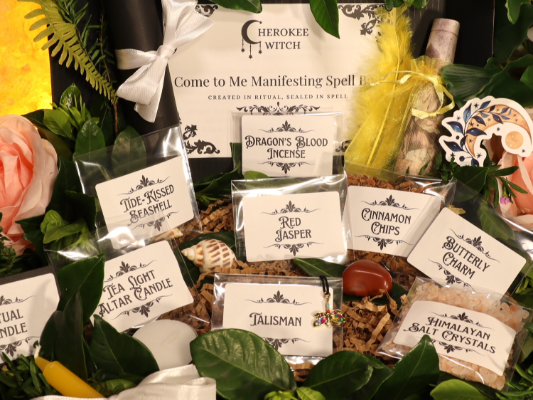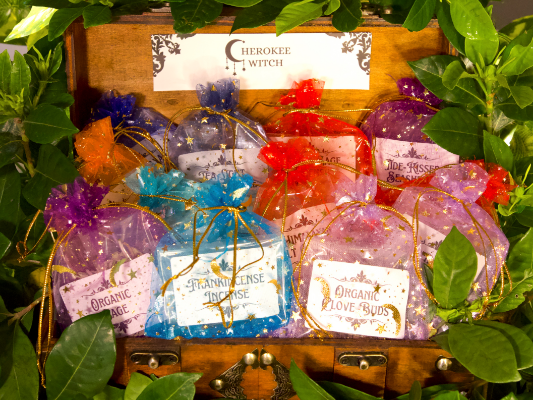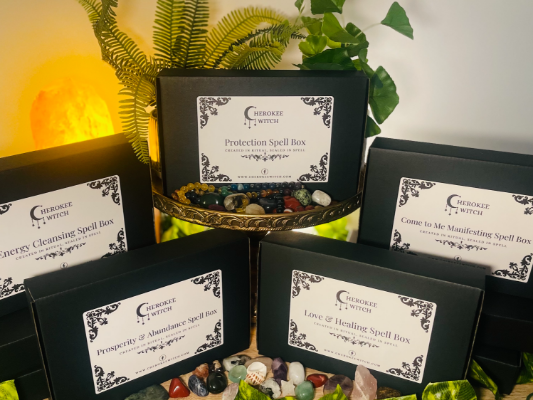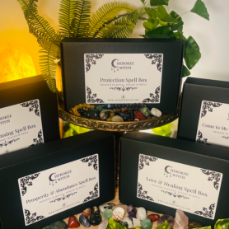 Special

- SAVE 25% ON ALL SPELL KIT BOXES!

"Hello! In celebration of this festival, we're sharing a special 25% appreciation discount on all our Spell Kit Boxes. Curious about ancient traditions? Visit our booth to experience the magic firsthand. It's our way of embracing the festival spirit. Come explore with us!"
Conditions
25% off applies to festival items only and while supplies last.
More information