Cerule-Stemcell Nutrition
Cerule® is a biotech company that sells proven, one of a kind wellness products. We believe the extraordinary is possible. Our collective success comes when we - - speak the truth - work hard - care deeply about our customers Cerule - Building Extraordinary Lives ®

Cerule revolutionized the natural healthcare industry with the development of StemEnhance® - the world's first clinically proven and patented stem cell enhancer.




Make an enquiry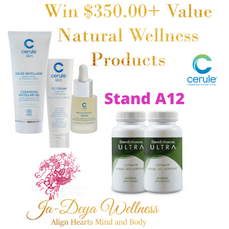 Special

- Win $350 Natural Stemcell Wellness Products

2 x Bottles of Stemenhance Ultra. Release, Renew & Repair. The Ultimate in Stemcell Support.
Complete skincare system.From the Ocean to your skin with Eco Certified ingredients.
All from nature, backed by science.
Conditions
Competition closes midnight 3rd March 2020. One winner will be drawn at random and announced Wednesday 4th March 2020.
More information