Boho Mojo Candles
Locally made Small Batch Luxury Candles with a focus on elegance, fragrance, and minimal branding to showcase the beautiful candles that will shine in any home. We have a special focus on packages and layering to showcase your favourite scent as your signature fragrance for your home.
Make an enquiry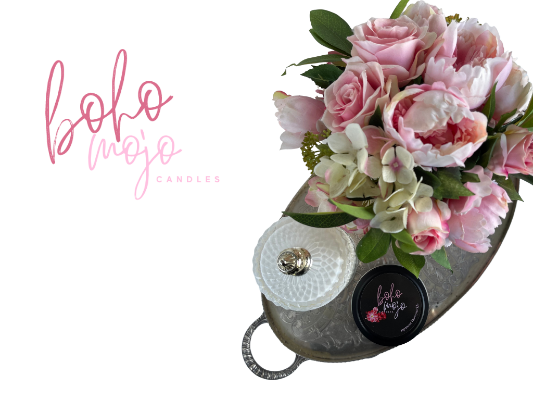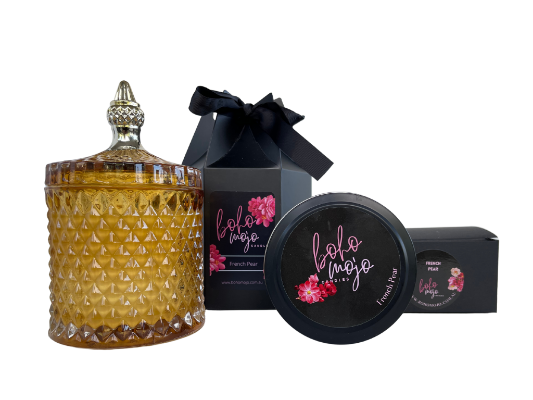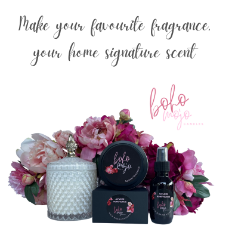 Special

- Signature Home Scent Package

Perfect Package for your home, give it that special signature scent that visitors recognise like a personal perfume for your own home. Package includes 1 x Mystique Candle, 1 x candle tin and matching room spray fragrance.
Conditions
Package to be all the same fragrance
More information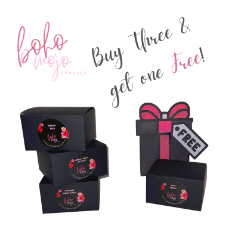 Special

- Buy 3 get one Free

Buy Three candle camping tins and receive the 4th one for FREE
Conditions
Offer Only available for the Camping / Candle Tins
More information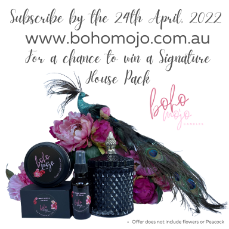 Special

- Subscribe to www.bohomojo.com.au website

Subscribe to Bojo Mojo's website during the show and one lucky winner will receive the homewares special worth $75
Conditions
Must of subscribed on the website by the end of the 24th April, 2022
More information