Beeswax Wraps Australia
Beeswax Wraps Australia is helping to set the global trend for reducing single-use plastic waste in our kitchens. We are proud to make our products homemade with love and organically in Roseberry NSW!

We craft the highest quality and buzziest eco-friendly alternatives to food wrap on the market. Keeping your food fresh has never been so exciting. Beautiful and authentic, the indigenous Dreamtime artwork on some of our wraps shares stories of our connection to the land and to each other.

This is not only a gift to yourself or your friends but the planet! Our products will fill your kitchen with colour & culture, wisdom & life! We hope you will come and visit us at the Sydney MindBodySpirit Festival!
Make an enquiry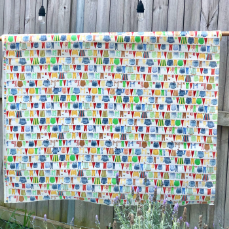 Special

- WIN a GIANT Square Metre of Beeswax Wrap!

Scan your MBS entry ticket to win a GIANT Square Metre of Beeswax Wrap!
Conditions
Simply scan your MBS entry tickets QR code at our stall (G08) to win.
Special

- Choose any 5 single Beeswax Wraps to save $11

Choose any 5 single Beeswax Wraps to save $11
Special

- Receive a FREE Off Cut - With any 2 value packs

Receive a FREE Off Cut - With any 2 value packs