Australian Tomatis® Method
Australian Tomatis® Method is THE Solution to tap into your or your child's unique difficulties and daily challenges by improving attention, auditory processing, confidence and motivation. A proven solution for autism, learning difficulties, speech and language delay, and to reduce frustration; therefore, giving you and them the chance to learn and communicate much better, regulate emotions and behaviour. Based on neuroplasticity, the Tomatis® Method benefit people of all ages through a gentle, holistic and individualised listening re-education.

The Tomatis® Method helps to rewire and reset the connections between the ear, the brain and the body to allow you or your child to improve emotion regulation, sensory integration, speech, learning, attention and listening. It is a sound based solution, a gentle and free of drugs process, easy to implement at home, offering individualised programs with regular follow-ups with Francoise Nicoloff, who has over 40 years of experience.


Make an enquiry
Special

- Win a free Tomatis® Listening Assessment

Free Tomatis® Assessment valued at $550 and get to know why you or your child have difficulties in listening, comprehension, expressing yourself reading, learning or emotion control and more
Conditions
This only valid if you visit and fill the coupon at the Australian Tomatis® Method stalld stall
More information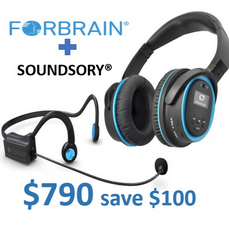 Special

- Bundle Soundsory® Forbrain®

Soundsory retail price is $470
Forbrain retail price is $420
Offer is buy both Soundsory and Forbrain for $790 and save $100.
Conditions
offer only valid during the March 2020 MBS Festival and paid on site