ARCANDLES
Arcandles stems from the philosophy that happy, healthy living comes from a natural and holistic approach. We are dedicated to support and nourish your mind and body, rejuvenating your senses and revitalise your wellbeing in a holistic way.

Each of our creation is uniquely handcrafted with love to invigorate your soul. Our aspiration is for each of our Arcandles customers to experience balance, tranquillity and positive energy in the comfort of your own home.


We pride ourselves on creating beautiful home treasures with the highest quality materials that nature has to offer. Our exquisite range of crystal candles, orgonites, floral smudge sticks, bath salt and body products are each uniquely handcrafted by our Acandles founder, Louise with utmost intention to bring love and joy to you and your loved ones.

We adore crafting these unique products for your body, mind and soul. We hope you love them as much as we love creating them and you'll visit us at the Sydney MindBodySpirit Festival!
Make an enquiry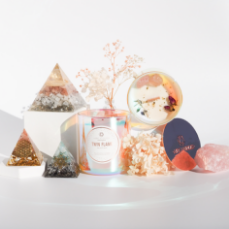 Special

- Save $5 !

Follow our Instagram @arcandlesau and get $5 off of total purchase at our stand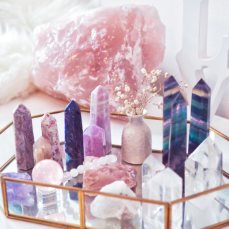 Special

- WIN $500+ Crystals + Products

WIN a TRAY of CRYSTALS and Arcandles products value over $500 at Sydney Mind Body Spirit Festival.

Conditions
How to Win: 1. Like our Facebook page 2. Like this post 3. Comment your favourite Arcandles item (Even better with a photo!) Competition starts from 20th to 23rd May 2021 Winner will be announced in the first week of June 21. Good Luck! This giveaway is no way endorsed or sponsored by Facebook
More information