Arbonne - Jodie Walker
Arbonne develop and manufacture naturally based, vegan certified and cruelty free, gluten free and amazing skincare, bath & body products, make-up and nutrition. We've been around for 40 years so we know our stuff! We're all about whats NOT in our products which is why you'll find over 2,000 products on our 'not allowed' list, thats around 500 MORE than European standards require. Our products are formulated to get you results while also caring for our planet, that's why we're B Corp Certified.
Make an enquiry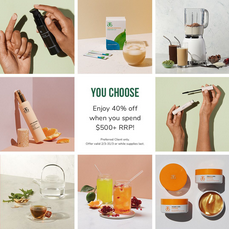 Special

- 40% OFF when you spend $500

Get 40% off when you spend $500 or more!

More information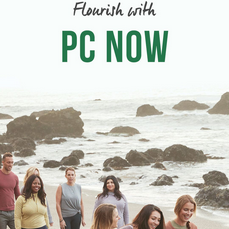 Special

- Free Preferred Client Sign Up

Get FREE sign up as a PREFERRED CLIENT when you spend $225 rrp, PLUS free shipping PLUS a free gift at the check out!

More information
Special

- Save 30-50%!

Become an Arbonne Independant Consultant and get 30-50% off all purchases for 12 months! And make a little extra cash by running your own business, from your smart phone, anywhere, anytime!
Conditions
Renewal required every 12 months, cost is maximum $65, free with any order of 500QV or more!
More information