Ann Whitaker Style

Have you ever felt unhappy with your appearance?

Do you want to feel and look more confident?

Is it time to start looking the best ever version of you?

As a Colour & Image Consultant my passion is to empower, educate and inspire you so that you feel confident in your appearance every day.

I teach practical solutions so you know exactly what colours and styles suit you, enabling you to shop and dress with ease and be confident in your clothing choices.

We look at your colouring, body shape, lifestyle and most importantly your personality to provide you a personalised blueprint of what works for you.

In my classes we discover your best colours, shapes and styles for your clothing and accessories, determine your personal makeup and skincare prescription, find your perfect bra and bring our your self-confidence.

My aim is to empower you with a toolkit that works for you, your life and your lifestyle, so that you can always feel confident in your appearance.

Make an enquiry

Special

- Free Lipstick in your perfect shade with every Colour Class Booking

Book in for a Group Colour Class to learn the colours of clothing, make-up and lipstick that make you look fabulous and receive a free lipstick in your best shade. Pay $250 and receive $275 of value
Conditions
Booking must be made during the expo into a scheduled group class
More information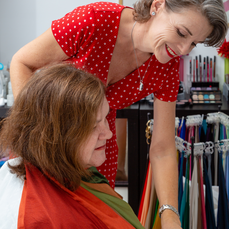 Special

- Save $135 on a Full Day VIP Colour & Style Class

Do you want to know exactly what Colours & Styles suit you for clothing, makeup and hair? VIP Style Class is a full day class which gives you the knowledge to immediately present the best version of you to the world. Normally $900 the Expo special is $765
Conditions
Payment must be made in full before 1st March 2020, Class date to be mutually arranged.
More information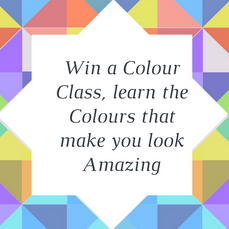 Special

- A Colour Class Valued at $250

Learn the Colours that suit your individual skin tone, the colours that light you up, make you look younger, fresher, healthier and more dynamic . Learn how to create a co-ordinating wardrobe that you will love and feel amazing wearing. Scan in at my Stand to win.
Conditions
Class must be taken before 30th Sept in a scheduled Group Colour Class
More information